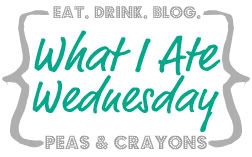 So my second week doing this.. I actually didn't get to bed till 2.30am last night! I managed to get a lift back with someone and we were chatted to one of the guys on and had a drink and I was up at 8am! I have just had this for brekkie:
old picture sorry but oats with a chopped banana, peanut butter and chocolate powder. My new brekkie staple.
Lunch will be a goats cheese and ja sandwich bt my dinner will be a creation I made a few days ago when I had more spare time...
I was actually proud of myself for making this lasagne. It is one of my favourite meals but I have never had it out because its usually made with meat and ladden with lots of cheese. But this one is really healthy made with linda Mcartney veggie mince with lots of vegetables.
The mince mixture, then of course I have to add marmite to it: (marmite is amazing in tomato based dishes)
Now the finished piece:
Vegetable Lasagne
Wholewheat lasagne sheets I used about 10
200g veggie mince
vegetables-courgette, onion, carrot, and mushrooms
600ml soya milk
3tbsp cornflour
100g cheese
can of chopped tomatoes
600 ml veggie stock
marmite-add to desire
herbs-mixed herbs, parsley, and basil
1 tsp oil
2tsp tomato puree
freshly grated nutmeg
Directions
1. I firstly heated the oil and fried of the onion for 5 minutes, I then added the carrots cooked for a further two minutes.
2. Turn up the heat a little then add the veggie mince. Stir in the stock, tomatoes, puree, and dried herbs (I also added marmite at this point). Bring to the boil, then cover and gently simmer for 45 minutes.
3. To make the white sauce-mix the cornflour to a smooth paste with a little of the milk. Heat the remaining milk to boiling point, then pour some of it onto the cornflour mixture, stirring. Return this to the milk in the saucepan. Bring to the boil, stirring until the sauce thickens, then simmer for 2 minutes. Stir in the nutmeg and season to taste.
4. Spoon half the mince mixture over the base of an oven proof dish, cover with a layer of lasagne, then spoon over the remaining meat sauce and cover with another later of pasta then pour over the white sauce to cover the lasagne completely. Finally scatter over the grated cheese and bake in a pre heated oven until the lasagne is bubbling and the top is lightly browned it took about 40 minutes.
Have another busy day today I have to take my bike in to the repair shop as my chain happened to break! Not good as I had to walk 2 miles with it and will do similar today to take it to the bike shop.