Okay so I have decided to take part in this for the first time, and todays eats have been pretty good. First I want to talk about by day. am I went on a 2 hour cycle ride. Each morning I struggle with my foods over my body and weight but once I have had breakfast been out on a ride I feel fantastic. I can feel myself get better at it my average speed is
improving
around
15.8 mph
and a really hilly route too and this very fit cyclist came up behind me asked if I was training for anything and said it took a while for him to
catch up with me!
which made me feel quite good. Came back had a recovery shake and got ready for my cpn and psychologist appointment which I had missed again!! I have an awful memory I have now taken to carrying my diary with me everywhere. I feel a bit less stressed today which is good and just a bit more positive over things. anyway here is todays eats: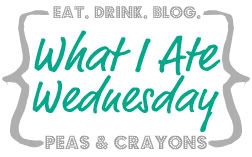 Pre workout was my usual porridge with chopped banana and some natural sweetner
I have been trying a few things out for on the bike nibbles that are easy to digest and provide me with enough energy. Today I chose some dried apricots which were perfect:
When I came back had a chocolate shake by rego (no image I am afriad)
Lunch consisted of the bean dish I made yesterday with some brown rice.
Snacks today was a banana and hot soya milk with sugar free hazelenut syrup.
The best thing of today although was my dinner, I have been wanting some goats cheese for ages and had a butternut squash so thought I would improvise and do a baked squash dish and it was so nice. I was actually pretty impressed by it and it tasted so nice.
Baked squash with goats cheese, quinoa, and mushrooms.
1/2 butternut squash

30g goats cheese

40g quinoa

vegetable stock

200g mushrooms

spices I used cumin and caraway seeds
I firstly halved the squash then scooped out the middle, baked in the oven for around 30 minutes. Whilst I fried of the inside of the squash and added the spices I also added some tamarind paste to experiment a bit, then added the mushrooms the quinoa was pre cooked in some veggie stock.
The mushroom mixture with the quinoa was placed in the squash with some goats cheese on top and left to cook for another 10 minutes then was good to go!
So that has pretty much been my eats for today I haven't decided what to have for a bed tie snack will see what takes my fancy!
I have been managing to not count calories as in write them down on my pc but during the day I am still counting in my head and its so frustrating! Wish I didn't think of food as a number.
Does not thinking of calories all the time get easier with time?
Do you find you count calories? is it helpful?