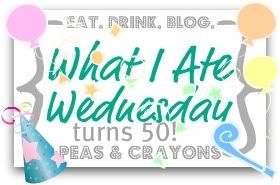 Well its been a long time till I have participated in this, mainly because no-one wants to read about plates of vegetables and fruit being consumed which is what my diet had consisted off, and it feels good to be able to eat proper food and fuel myself properly.
This morning I started the day of properly with some
oats,
with
natural yogurt
and
dried apricots
. It has been months since I have ate porridge and it felt so
warming
and
comforting
. I need to work on the amounts I put in adding some healthy fats but is a step in the right direction.
After they had digested I went on an easy cycle ride did about 20 miles at a slow pace. I needed my legs to recover as I went on a long run the afternoon before did 9 miles, and this is my other bit of good news I have entered in an half marathon!!! When I was in a running shop I saw it on their counter and was attracted as it is traffic free and pancake flat!!!! Marathon details:
http://www.ironbridgerunnerevents.co.uk/exeterhalf/
I actually have no idea how to train for a half marathon, will do some googling. I really love exercise so much and it has really helped me to get to a higher weight and eat more as I want to fuel my sport. I find I don't care so much about what I eat, my
mood is a lot better
and I learn to
accept
my body for what it is.
Lunch was spent with my lovely boyfriend. He cooked us something in his slowcooker, called gingered chickpeas with parsnips, carrots, and onions in a tomato sauce it was so nice. I had it with some roasted butternut squash:
Afterwards I had one of my cookies, these I have made before. But this time added
honey
and some
nakd pineapple raisins
. It was adapted from this lovely girlies
blog
I actually made this in about 20 minutes when I came in from the bike ride as was waiting for Andy to pick me up.
After lunch and chilling out with Andy he took me food shopping, stocked up on essentials and then I went to my old house to pick up some things that have been their for months. We also stopped for a
costa
quite handy having a boyfriend who works in my favourite coffee place. So had a
extra hot soya latte.
This evening I cooked my favourite veg, roasted
butternut squash
with
sage, cottage cheese
and a
chickpea salad!!
Favourite veg to eat in the winter?
Any tips for a half marathon?